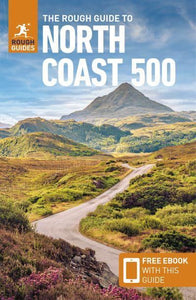 Discover the North Coast 500 with this compact, entertaining, 'tell it like it is' Rough Guide, packed with invaluable practical guidance and honest expert recommendations across 86 information-packed pages.

Whether you plan to take a photo with the John O' Groats sign or visit the fishing town of Ullapool, The Rough Guide to the North coast 500 will show you the top places to explore, sleep, eat and drink along the way.


2nd Edition with Free E-Book
86 pages, Softback.
W 13cm
H 20cm