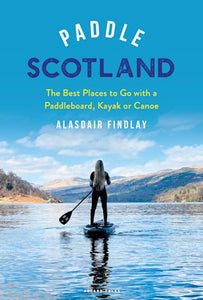 This book is the complete guide to paddling the wonderfully varied waterways, lochs, rivers and coasts of Scotland.

From short paddles to day trips into the stunning wilderness, this book covers excursions for all occasions and all levels of ability, explaining where to begin and what to look out for. Most are well suited to canoe and kayak, but going further, some are even better explored standing up on a paddleboard, including cross-Scotland routes such as the Shin System.

With beautiful and evocative photography, and clear maps, this is the essential guide to seeing Scotland under paddle power, exploring where to go, how to get there and what to see en route.

192 pages, Paper back.
W 16cm
H 23cm